In case you haven't heard, SBC Skier back and just as good as ever. Our good friend, SBC contributor, and Newschoolers Editor Sam Turner recently linked up to get the inside scoop…
Head over to Newschoolers.com for the full news article, and stay tuned for more info about our new team and editorial mandate.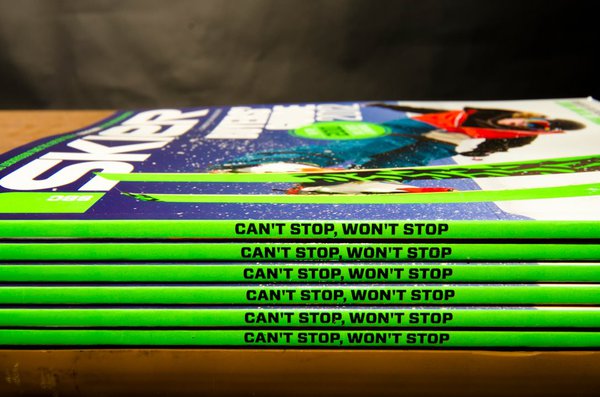 SBC Media filed for bankruptcy in July of last year. Suddenly, and for most of us, unexpectedly, a huge hole was blasted into the Canadian ski media landscape. Out of that shakeup, Jeff Schmuck and Travis Persaud have created something new and beautiful in Forecast Magazine. They're doing good things with Canadian ski media.
As for SBC, in September, the company was bought by C.J. Graphics, a printing house with more than 25 independent, self-sufficient holdings, and "the new mantle that's going to be running the SBC titles". Jay Mandarino, President, and C.E.O. of the company is a philanthropist and author whose forays into action sports include one of the world's largest not-for-profit indoor skateparks.
Chosen to head up this new incarnation of SBC is the former editor and photo editor, Jason Mousseau. We spoke with Jason by phone to find out what's in store for the publication, and his message was pretty clear: "if you grew up with SKIER, you're going to like the next version just as much."
Read more at http://www.newschoolers.com/news/read/SBC-Skier-Rides-Again
Original Author: Sam Turner
Comments